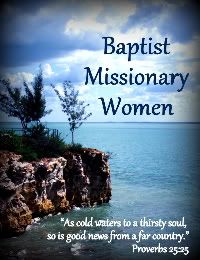 We have some
amazing
contributors here on the Baptist Missionary Women blog. I am amazed and humbled at the wealth of knowledge, wisdom, and experience they share here every week. If you would like to meet our contributors -
click here
. Please take the time to visit their blogs. And as always, if you are blessed and encouraged by something your read here, please leave them a comment. We do read them!
I just wanted to share the top blog posts of 2013. May you have a wonderful Christmas and a very blessed New Year!
What have been your favourite posts?