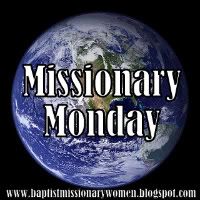 This week's theme -
Your Church
!
Share photos of your church, your church family, a recent event, etc.
Next week's theme - Groceries
I think it would be fun to do a price comparison of groceries in different countries around the world!
Link up your blog here. Any questions, just ask!
I'd also love if you could share our button on your post or blog,
help spread the word about the Baptist Missionary Women blog!
Thanks!