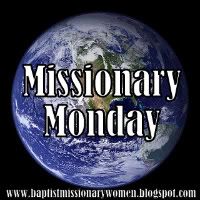 This week's Theme - Your Fall Decorations!
Do you decorate for the fall?
Do you have ideas how to decorate on a budget?
Please share!
Here are a few of my decorations that I brought from America.
Next week's theme - Your Choice
Link up your favorite post, or just simply link up your blog.

Do you have a theme idea for our Missionary Monday?
Please leave a comment!