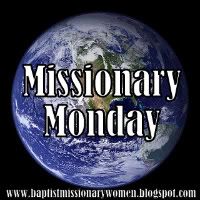 Every once in awhile, I like to give you the opportunity to link up your blog.
This is a great way to meet other missionaries
and for them to meet you.
So, please link up your blog; then take some time to go say hi to the others.
Don't forget to leave a comment on their blog!
Oh, and it would be awesome if you would share our link.
(You can get the code in the sidebar on the right.)