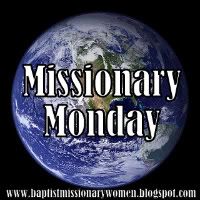 You paid how much?!
I found this king size Reese's Cup and paid $4.50.
And it was worth every penny!
So, it got me thinking how much are we missionaries willing to spend on those little comforts from home. I asked the question in our facebook group, and here are some of the responses...
Peanut M&M's - $6 (not for a huge bag either!)
Hershey's Syrup - $12
Twizzlers - $1 for 3 pieces
Jiff Peanut Butter - $10
Tortilla chips - $10
Salsa - $5
Pickles - $13
Velveeta - $15 (one block)
Dr. Pepper - $2 can
(This is just the short list!)
Julia sent these photos of her daughter, Chloe, 3, with a box of 24 packs of cookies. She says, "Notice it includes Nutter Butters which I haven't seen here before, and is a favorite of ours. We paid $669 pesos for this which comes out to $16! Yes, a lot, but we are hiding them, only to take out for special occasions!!"
How much are you willing to pay for your favourite food?!